Meet Our Team
Our compassionate and professional staff are committed to providing the highest quality of care, crafting amenities and services to create a vibrant and warmhearted home for our senior residents. Our team of caregivers invest in maximizing the strengths of each individual and bring a wealth of experience to our community. Please let us introduce you to some of the staff who will help you make the key decisions in selecting the right apartment and best care for you or your loved one.
Kelly Talamantes -  Campus Administrator
Starting her long-term care career at the age of 16, Kelly realized that the elderly population and dementia was her forte. Having held most roles in her 24 years at Cottagewood, Kelly brings to the Campus Administrator role the necessary tools to celebrate the success and diversity of those that she leads. Married with three grown children, Kelly enjoys reading, plays and spending time with her family.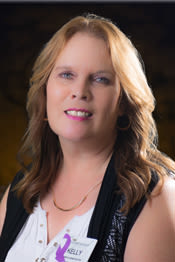 Marcia Carrigan -  Marketing Director
Every day, Marcia feels privileged to have the opportunity to assist families transitioning their loved ones to a Memory Care setting. She strives to be a knowledgeable resource for the community, families and professionals entrusted to her. An Iowa native that graduated from the University of Iowa with a Bachelor of Arts in Business and fashion, she has spent 13 of her 32-year career with the Cottagewood family making a positive difference in the lives of others. In her free time, she dotes on her three sons and rarely misses an opportunity to gather with family and friends. She also enjoys exercising and selling Real Estate.
Melissa Rehnelt -  Marketing Assistant
Melissa has been with the Cottagewood family for 4 years as the Marketing Assistant and is often known to go above and beyond her regular duties to make a positive difference in the lives of others. A wife with two daughters, if she is not outside walking, exercising or making memories with her family, she can be found cheering on the Minnesota Vikings and watching her daughters compete with their dance teams.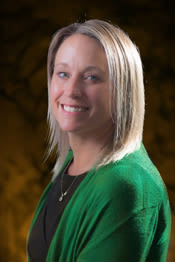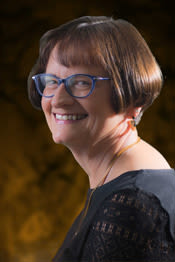 Sue Engelman -  Administrative Assistant
Sue has been an integral part of each process within the community for the last eight years. She has been married to her high school sweet heart for 44 years and has been proud to watch her two children grow into loving and dedicated parents themselves. Sue has three grandchildren that she visits at every opportunity and loves her role of grandma. In her free time, she enjoys knitting, reading and watching old movies.
Jeannie Kavitz -  Human Resources Manager
For the last 16 years, Jeannie has been the Human Resources Manager at Cottagewood. Prior to this, Jeannie held a regional manager position with a communications company, and has been in this field for over 26 years. Jeannie lives on a hobby farm with her husband, loves spending time with her children, grandchildren, horses, and riding the trails.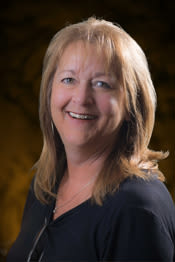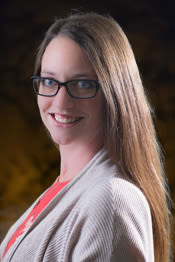 Cailin Lehman -  Business Office Coordinator
Joining the team in 2011 as direct care staff, Cailin was internally promoted to Business Office Coordinator three years ago. If not providing diligent and accurate pay roll information to staff, she is often found assisting in the cottages with direct care, technical difficulties, or answering family requests. Her childhood was spent on a farm with her 9 siblings, and she still enjoys working the land, gardening with her mother, and canning fresh vegetables. Married with two young daughters and two grown step sons who adore their little sisters, she enjoys watching her daughters bond with their cousins and brothers.
Angie Bassett -  Activities and Volunteer Coordinator
Committed to enriching the lives of the residents living at Cottagewood by providing a positive, loving environment, Angie leads a team of 7 activities specialists. With 25 years in the field, Angie's kindness and creativity is often drawn from to support and facilitate individualized and group activities. She has been a part of the Cottagewood Family for 16 years and was internally promoted to the coordinator position over 10 years ago. When not at Cottagewood, Angie spends time with her husband, 3 children and large family outdoors and at family events making memories and taking photographs.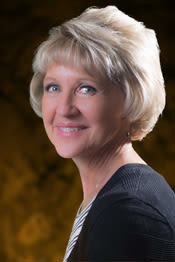 Angie Poirier -  Transportation Coordinator
Angie Poirier has been the transportation coordinator for Cottagewood Senior Communities for the past nine years. She takes great care of the residents and spends time getting to know each individual she helps at Cottagewood. She finds joy in making the community pleasant to live in by going beyond her transportation duties, for example – planting the flowers, assisting in breakfast preparation and other cottage activities. Angie is a mom of three – her two daughters live in the Twin Cities and her son is in school at UW Stout. She enjoys spending time with family and trying out new recipes.
Chad Bjortomt -  Maintenance Coordinator
Growing up, Chad was very close to his grandparents, and this molded his love and passion for working with seniors. He has been with Cottagewood as the Maintenance Coordinator for six years and loves his daily interactions with the residents. He is dedicated to promoting and maintaining a safe, lively community for all. Avid outdoorsman, especially hunting, fishing, and camping, his favorite time of year is spent in a deer stand or a boat.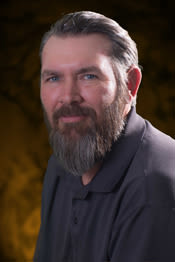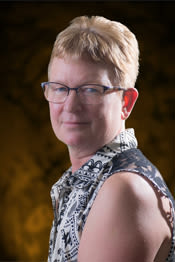 Patricia M. Patrick -  Dining Services Coordinator
In the dining business for over 30 years, Pat has brought a colorful and lively spin to the Cottagewood Menu. As the Dining Services Coordinator for the past two years, Pat works closely with the Activities team and direct care staff to reinvent recipes and try new things so that our residents are excited for their next meal. A mother of three, she enjoys spending time with her family, making memories with her grandchildren and cooking Sunday dinners. Reilly, her Emotional Support Animal, can often be found in the cottages, wagging his tail and providing therapeutic snuggles to our residents.
Tracey Capps -  Director of Nursing
Growing up in the Pacific Northwest as one of the youngest cousins and an only child, Tracey spent much of her time with various Aunts, Uncles and "grandparents" several decades her senior. Having always loved the elderly population, Tracey fit into the Cottagewood family two years ago as the registered nurse in charge of assessments. Internally promoted six months ago to the Director of Nursing position, she is dedicated to leading by example and providing excellent care for all residents. She is an avid gardener, Minnesota Golden Gopher fan, music connoisseur, and enjoys finding healthy, tasty recipes to make for her family.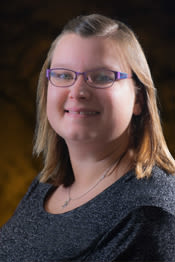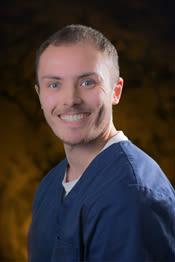 Benjamin Ulland -  Registered Nurse
Benjamin Ulland is a registered nurse at Cottagewood where he works in the cottages across campus and oversees assessments of new and current residents. He graduated from RCTC with an associate degree in nursing where he played JUCO college golf. He is currently completing his Bachelor of Science in Nursing through Capella university. He enjoys actively engaging in the community through habitat for humanity and assisting with coaching youth hockey. He plays hockey and golf and is an avid fisherman enjoying all outdoor activities.
George Mbeng -  Registered Nurse
George Mbeng is a registered nurse who has worked with The Cottagewood family for two and a half years. In all things, finding joy in service is a philosophy, passion and drive that he brings to work daily. With his wife, he enjoys traveling and shopping. He is passionate about providing exceptional care and service to the senior population.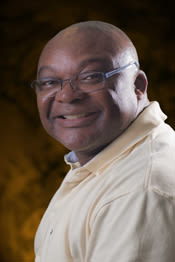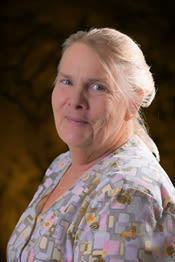 Tammy Gilbertson -  Licensed Practical Nurse
Tammy Gilbertson is a Licensed Practical Nurse who has been with Great Lakes Management for a year, actively working for over 35. During the length of her career, she has held several roles including working with the State of Minnesota and people with disabilities. Her passions include gardening, outdoor activities, road trips and camping. She is the mother of twins and grandma to three.
Linda Hanson -  Registered Nurse
With a career that started in 1984, Linda has brought a wealth of knowledge to the Cottagewood family for the last two and a half years. She has held many diverse positions, from working with migrant children, to working with Colville Confederated tribes, public health and the Federal Medical Center locally. Prior to accepting her position, Linda had much experience here as the daughter and niece of two past residents. In her spare time, Linda likes to garden, knit, read, and spend time with her three grown children.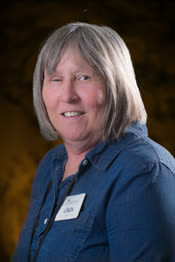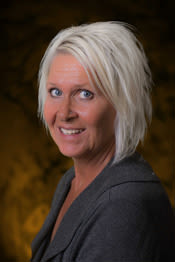 Kirsten Lehman -  Resident Services Coordinator
For 27 years, Kirsten has worked in an industry that she loves so much, it has become less of a job and more of an extension of herself. Having been a part of the Cottagewood family for over 14 years as a Resident Services Coordinator, Kirsten is the epitome of kindness and making a positive difference in the lives of all she meets. She strives to provide the best customer service and experience possible throughout the campus. Kirsten started her career path working with children and adults with disabilities and has an education background in case and supervisory management. When she transitioned to working with senior citizens, she realized that she had found her place in the world. A married mother of two, Kirsten's free time is spent making memories with her family and snuggling her dogs.
Jessica Graham -  RSC
Jessica joined the Cottagewood family in July of 2018 as a Resident Services Coordinator. Her time before this consisted of raising 4 boys, restaurant management, and creating artworks sold locally. A graduate of the Minneapolis College of Art and Design in 1999, Jessica plans to continue her education. Becoming a part of this team and making such a positive difference in the lives of her residents and staff is one of the most rewarding experiences she has had.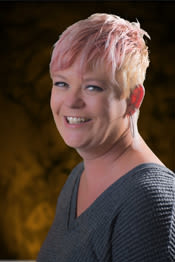 Krystal Trump -  Resident Services Coordinator
Krystal has been with The Cottagewood family for 13 years. Prior to being internally promoted and accepting the Resident Services Coordinator role, she had been the campus supervisor for the overnight team for 10 years. Krystal's first career goal was teaching, however, after watching the dedication and care provided by the staff, she realized the love and compassion in this role sparked an unexpected joy, and she knew this was the correct path for her. She is married and has two sons. Cheering on the Minnesota Vikings, reading and the outdoors are her personal passions.